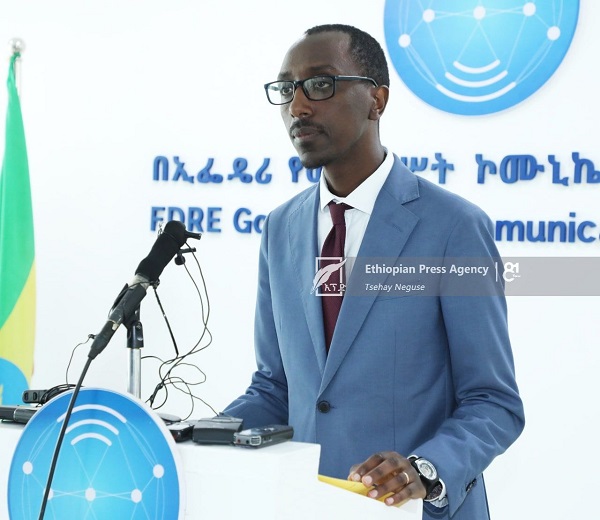 BY TSEGAYE TILAHUN
ADDIS ABABA– The conclusion of negotiated and permanent Cessation of Hostilities Agreement (CoHA) is a significant departure in Ethiopia's long history, the Justice Minister said, adding that the signatories' commitment to resolve differences constitutionally is also a breakthrough.
In a zoom discussion held yesterday, the Minister Gedion Timotheos (PhD) stated that one cannot find any precedent for the CoHA where such conflicts have been settled through negotiation in Ethiopia's long history of statehood. There is a cause for optimism and a need for a more nuanced view with taking into account positive developments as well as challenges.
The commitment that both the government and TPLF demonstrated to resolve hostilities via dialogue and in peaceful manner breakthrough a new ground in Ethiopia's history. "I believe the significance of this commitment goes beyond this particular conflict. If we handle the situation properly and implement the agreement faithfully, we can pay the way for the decline and even the end of militancy in our politics and emergence of civil discourse as the norm in Ethiopia."
Gedion continued: "This offers us an enormous opportunity to revitalize and deepen the political and institutional reform initiatives we have launched before the conflict. In particular, the national inclusive dialogue process we are about embarking on is an opportunity to renew social contract and build national conciseness, laying the foundation for enduring peace and a truly democratic Ethiopia."
It is crucial to ensure accountability, facilitate reconciliation as well as social and economic rehabilitation. With support of partners and friends Ethiopia can bring back full focus and energy to bear on its economic and political reform programs. Despite the conflict, the country tried to ensure that investment in the energy sector and other major infrastructure projects continued, including the Abay Dam. The country is also rationalizing public investment in a way that boosts efficiency and return on investment.
"If we manage to get these things, our trajectory would be more positive, we will move onwards and upwards with repeal effects that benefit the whole Horn of Africa." Poverty, environmental degradation and wide spread youth unemployment coupled with revived built ethnic based identity have contributed to instability in Ethiopia. Accordingly, addressing economic and environmental challenges goes a long way in tackling insecurity, the minister emphasized.
The Ethiopian Herald December 8/2022