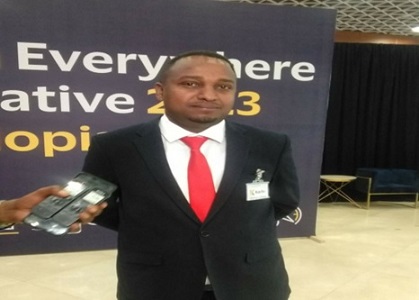 ADDIS ABABA– Kacha Digital Financial Service won Ethiopian competition of the 2023 Visa Everywhere Initiative (VEI).
Among several contenders competing for the top spot, Kacha received 25,000 USD prize, Qena, who has stood second won prize of 15,000 USD, and Smile Pay received a commendable 10,000 USD by standing third.
Visa Ethiopia Country Manager, Yared Endale said that this competition has demonstrated the wealth of solutions applied to solve Ethiopia's current and future challenges in relation to commerce.
"We proud to recognize these start-ups who have exhibited remarkable innovation and a deep commitment to make a positive impact. About 200 applicants entered the competition from across the country, each with solutions aimed at delivering innovative payment, commerce solutions to consumers and businesses," he said.
Kacha's in house developed platform is certified by the Ethiopian Information, Network Security Agency (INSA) and hosted locally, providing services such as micro-saving, P2P transfers, microcredit, pension products and bill payments.
Speaking to the media upon competition conclusion, Kacha CEO Abreham Tilahun noted that we have been working day and night to win and bring this solution to life via challenges. As an entirely interoperable mobile money service provider, we have invested in the National Switch and completed system integration enabling us to leverage the infrastructure and hit any bank account and mobile wallet accounts from Kacha.
"Kacha is partnered with more than 10 regional and local banks, insurance companies, microfinances, 6 remittance agencies including MFS Africa and more than 10 development partners"
Visa Everywhere Initiative is an open innovation program that helps start-ups unlock new opportunities and gives them a global platform to demonstrate their ground-breaking solutions and offer innovative solutions to the payments and commerce related work.
It helps support start-ups in two ways as a competition, it gives them a global stage to pitch their solutions to a panel of payments experts, win prizes and gain wider attention in the sector and as a program, and it plugs start-ups into global network of partners.
BY MISGANAW ASNAKE
The Ethiopian Herald September 21/2023