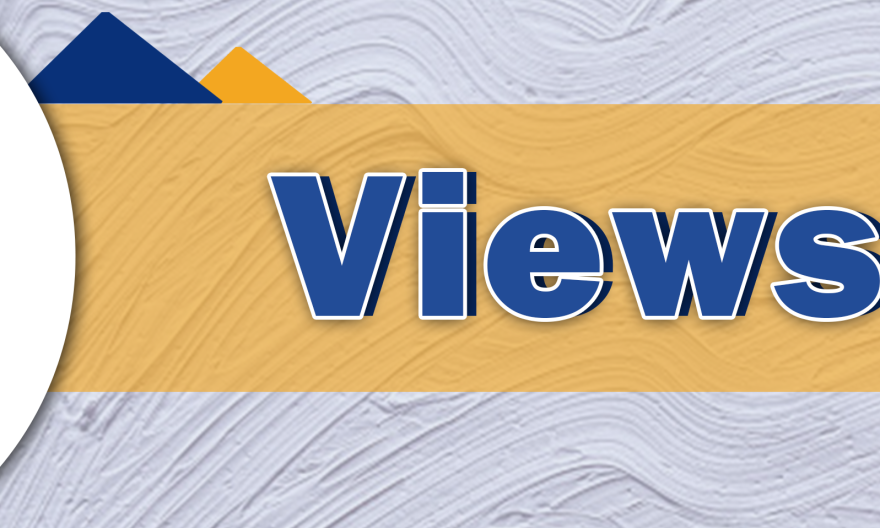 The historical friendship between China and Ethiopia has laid a strong foundation for their cooperation. Over the past 50 years, the two countries have deepened their mutual trust and achieved fruitful results in various fields, especially in economy and trade. China has played an important role in Ethiopia's socio-economic progress as its largest partner, investment source and project supporter.
In recent years, Ethiopia and China jointly implement the Belt and Road Initiative (BRI) together. According to the Ethiopian Investment Commission, there are 1,835 Chinese Direct Investment projects in Ethiopia in 2023, with a total investment of about US$4.8 billion, creating about 560,000 jobs. These large-scale investments have contributed to Ethiopia's economic growth and development. The Chinese Chamber of Commerce in Ethiopia recently produced a report documenting the major social responsibilities of Chinese enterprises in Ethiopia from 2016 to 2023. This report serves to understand the contributions of Chinese enterprises to Ethiopian society.
Chinese President Xi Jinping repeatedly emphasizes the importance of integrating corporate social responsibility-(CSR) into the entire production and operation process, pointing out that during the overseas construction of the BRI, Chinese enterprises must not only pay attention to investment interests, but also win a good reputation, abide by the laws of the host countries, and assume more social responsibilities.
Similarly, Chinese enterprises in Ethiopia have established a relationship between business and society by prioritizing CSR and considering the long-term interests of people and sustainable development. In this way, they contribute to Ethiopia's socio-economic progress and China-Ethiopia relations as a whole. Ultimately, the goal is to build a community with a shared future for China, Ethiopia and all of humanity.
At present, Chinese companies have made significant investments in various sectors of the Ethiopian economy, contributing to the country's development and infrastructure projects. This piece assesses their commitment to sustainable development, environmental protection, and social engagement. Through a critical analysis of some Chinese enterprises' social responsibilities, we can gain a deeper understanding of the impact and significance of Chinese investments in Ethiopia, particularly in the areas of environmental protection, philanthropy, job creation, and training.
China Gezhouba Group Company (CGGC), Xuzhou Construction Machinery Group Co, Ltd (XCMG) and Transsion Manufacturing PLC (Tecno Mobile) actively combat environmental pollution and degradation in construction projects by adopting environmentally friendly practices and complying with local regulations.
The companies partake in reforestation, waste management and the use of environmentally friendly technologies. They also take part in tree planting campaigns and work with local partners to improve the environment and promote green energy solutions. They help improve Addis Ababa by donating to projects such as the "Beautifying Sheger Project" to improve living conditions and promote tourism and business.
XCMG's Water Cellar Project addresses environmental issues and improves living conditions in its community, while Tecno Mobile organizes tree planting campaigns and participates in charitable and social activities. Companies also make significant donations to the Ethiopian government and organizations.
They have made significant contributions in various areas, including education, infrastructure, environmental projects, community development, and humanitarian aid. For example, Silk Road General Hospital in Addis Ababa rehabilitated a medical library, provided free medical services and supported community projects, for which it received an award from the Ethiopian Ministry of Health. The China Gezhouba Group Company also donated an elementary school and educational materials to Negele Borena and established the International Solar Light School Project to improve education in Benishangul-Gumuz Region.
Companies such as Guo Peiyun and China Tiesiju Civil Engineering (CTCE) have also provided support to public institutions in Ethiopia, including the Ministry of Health, the Ethiopian Investment Commission, the Oromia Investment Office, and several police stations in Addis Ababa and the regional states. They offered office and housing materials to police stations in Addis Ababa and organized a charity event at the Muday Orphanage Center. In collaboration with IPDC, they also donated bags and awarded scholarships to students from disadvantaged backgrounds.
Power China, another gigantic Chinese enterprise in Ethiopia, supported the construction of a power supply system for Asgori Middle School, while Jianglian International Engineering Co. Ltd. provided free water supply and storage tanks to local communities during the construction of the OMO 5 sugar factory.
In addition, Sinoma International Engineering Co. Ltd, Ethiopia Branch, conducted fundraising activities and provided materials to a local elementary school, benefiting thousands of teachers and students.
The Eastern Industry Park (EIP) also contributed to the "Beautifying Sheger Project" and donated vehicles for peace and security purposes. In some rural areas of Ethiopia, CCECC (China Civil Engineering Construction Corporation PLC) provided free electricity. China Jiangxi International Economic and Technical Cooperation Co, Ltd (CJIC) and China State Construction Engineer Ethiopia PLC (CSCEC) also made significant assistances to the Ethiopian government and organizations, while the EIP donated vehicles and an office building to improve services and security in Dukem Town.
During the COVID-19, enterprises such as Power China, Sino hydro, CRTG (China Railway No.3 Engineering Group Co., Ltd), Hunan Huanda Road and Bridge Corporation (HHRBC), Jianglian International Engineering, China International Water and Electric Corporation (CWE), TBEA Co., Ltd Ethiopia Branch Office, and Huawei Technologies Ethiopia PLC donated pandemic prevention materials, school supplies, and medical equipment to support local communities and the government.
Huawei has contributed to education and technology in Ethiopia through donations of smart screens, IDEAHUBs, and a smart classroom. Also, China Wu Yi's Daye Road Project built an outdoor warehouse and donated office supplies to a local school to promote community relations. Chongqing Geological Engineering PLC (CQGE) also provided water to drought-affected areas in Ethiopia. Besides, Hebei Huanya Cable Co. Ltd.'s efforts to assist the poor in accessing food during the pandemic highlight its social responsibility and concern for vulnerable communities.
In particular, Transsion Manufacturing PLC (Techno Mobile) contributed to the riverbank renovation project in Addis Ababa and provided pandemic prevention materials during the COVID-19 pandemic. The CGGC also established a social program at Hope Primary School to improve educational conditions and support students in the southern region of Ethiopia.
Through the "Happy Running" event, it raised funds to improve classroom conditions and purchase school supplies. During the pandemic, when the Ethiopian government did not have enough disease control materials, China Jiangxi International Economic and Technical Cooperation Co., Ltd. (CJIC) vigorously cooperated with the government's disease control measures, mobilized all available resources, and saved the lives and property of many Ethiopians in time. The CGC Overseas Construction Group Co., Ltd. also fulfilled its social responsibility during the pandemic and made contribution to the fight against the pandemic.
CSCEC Ethiopia PLC has also made significant charities to the Ethiopian government and organizations, supporting urban infrastructure projects and pandemic prevention efforts. The Ethiopian branch of China Railway Seventh Group supported the Abobo district and Abobo Middle School by improving office conditions and educational facilities through donations of computers, printers, air conditioners, and school bags.
The involvement of China Wu Yi in infrastructure projects such as road construction, drilling wells, and assisting in the construction and grading of schools demonstrates its commitment to supporting Ethiopia's development in various sectors. Infrastructure development is crucial for improving transportation networks, access to clean water, and educational facilities, which can significantly contribute to the overall socio-economic progress of the country.
Furthermore, Transsion Manufacturing PLC's assistance in the Borena zone during the recent drought and food and water shortages highlights its commitment to corporate social responsibility. By purchasing flour and drinking water and collaborating with the government, Transsion Manufacturing PLC addresses the immediate needs of the affected communities.
This support helps alleviate the hardships faced by the people during challenging times and showcases the company's dedication to social wellbeing. Similarly, Xuzhou Construction Machinery Group Co, Ltd (XCMG) has implemented the Water Cellar Project, which addresses water scarcity in arid areas by capturing rainwater and delivering it to communities, livestock and agriculture during the dry season.
Chinese companies have also prioritized job creation, local human resource management, and talent development in Ethiopia. They have created employment opportunities, provided training programs, and contributed to skills development. For example, Hunan Huanda Road and Bridge Corporation (HHRBC) has created thousands of jobs and developed Ethiopian talent. Zhongcheng Sugar Set Import and Export Co. Ltd. employed local labor in the construction of the Kessem Sugar Factory, promoting local employment and economic development.
The colossal China Communications Construction Company Ltd (CCCC) has also contributed significantly to Ethiopia's economic development. Its projects have improved aesthetics, attracted tourism, and created employment opportunities. The company has made donations to the Ethiopian government, promoted local human resource management, and participated in social initiatives such as donating pandemic prevention materials and supporting education. Projects implemented by CCCC, such as the Riverside Green Development Project and Friendship Square, have brought economic benefits, employment opportunities and environmental improvements to Ethiopia.
The CGGC has endowed an elementary school and provided training programs that create jobs and contribute to local human resource development. In addition, CGCOC Group has launched a training program for women in traditional Ethiopian handicrafts.
What is more, Huawei organized an event to promote opportunities for women in the technology sector, while China State Construction Engineer Corporation Ethiopia PLC (CSCEC Ethiopia PLC) created jobs, trained talents, and promoted people-to-people exchanges.
In addition, China International Water and Electric Corporation (CWE) energetically trained and promoted Ethiopian talents and increased employment in the society under the Bedele-Metu Road Upgrading Project. The COMPLANT (China National Complete Plant Import and Export Group Corporation Limited) provided technical support at Kessem Sugar Factory.
As the Ethiopian Airlines passenger plane crashed on March 10, 2019, China Railway Seventh Group Ethiopian Branch supported the rescue operation after the crash and received recognition for its social responsibility. The completion of Phase 2 of the EIP is expected to create significant employment opportunities and promote the growth of Ethiopian industry. The company implemented local labor management measures, created jobs and transferred technology to skilled workers in various fields. Its infrastructure projects improved transportation and contributed to cultural building and educational development.
In conclusion, the social responsibility of Chinese enterprises in Ethiopia plays a crucial role in the country's development. By promoting transparency, accountability, and collaboration, Chinese companies can contribute to responsible investment practices and foster a sustainable partnership with Ethiopian society. This approach benefits both countries and helps build an inclusive and mutually beneficial relationship.
Editor's Note: The views entertained in this article do not necessarily reflect the stance of The Ethiopian Herald
BY BALEW DEMISSIE (PhD)
The Ethiopian Herald September 21/2023