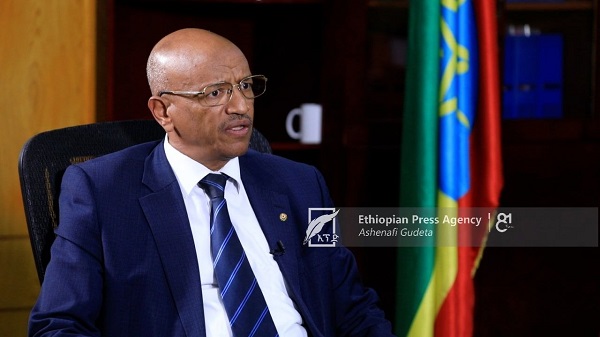 BY TAMERU REGASA
ADDIS ABABA – The Federal government in collaboration with various humanitarian organizations has achieved 95 percent of the plan of delivering humanitarian supports in conflict- affected areas over the past month, National Disaster Risk Management Commission (NDRMC) announced.
Briefing journalists yesterday, NDRMC Commissioner Shiferaw Teklemariam (PhD) said that, over 134,948 metric tons of food supplies have been distributed to Tigray, Amhara and Afar states.
According to the commissioner, the number of people who need emergency food is about 8.3 million, of which some 7.9 million ones have received food aid in the aforementioned states of the country.
Explaining the commitment of Government of Ethiopia, the commissioner said that the government is very much concerned about citizens that require humanitarian aid and other services. Besides, he said the commission has been running activities as per what is stipulated in Cessation of Hostilities Agreement (CoHA) with a view to rehabilitating victims and reconstructing the destroyed infrastructure in the conflict affected areas.
Likewise, some 3,239 metric tons of nutritious food was provided by the government and humanitarian partners to 71,978 vulnerable segments of the community within a month. Concerning the effort of partner organizations he said that their efforts are very much encouraging at humanitarian activities.
He also stated that the combined and collaborative effort of all concerned to well foster the humanitarian support to reach out to all the needy.
The Ethiopian Herald December 8/2022