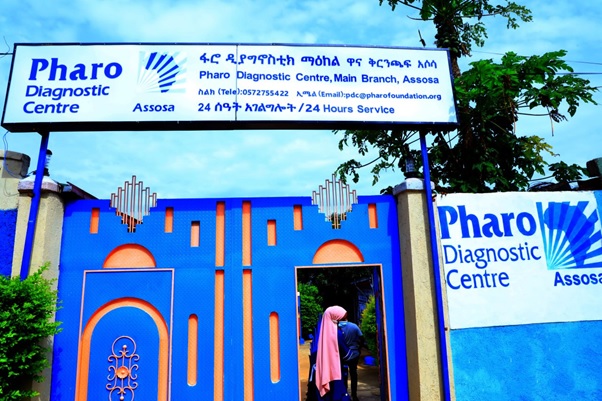 ADDIS ABABA-With a newly established medium clinic, the Pharo Diagnostic Centre (PDC) has announced the commencement of clinical operations in Assosa town, Benishangul Gumuz State.
In a press release sent to The Ethiopian Herald, the foundation has been enhancing healthcare services in Assosa town and addressing the growing demand for comprehensive care.
As to the statement, the centre has been at the forefront of delivering comprehensive diagnostic services to the community with a wide range of laboratory services, including Clinical Chemistry, Haematology, Immunology, Hormonal Testing, Microbiology, Molecular Tests, Parasitology, and Serologysince its establishment in June 2022.
Recognising the need to improve services for self-referred patients, it has established a medium clinic that offers general consultations and follow-up treatment for chronic conditions such as diabetes, hypertension, cardiac, liver, and kidney problems.
"Following the successful completion of the necessary preparation, the clinic officially commenced its operations on August 24, 2023," it stated.
Pharo Foundation has thrilled for announcing the official launching ceremony for the medium clinic today, September 21, 2023.
At the event, various regional health bureau representatives, healthcare professionals, and other stakeholders are expected to commemorate this important milestone and reaffirm their commitment to providing high-quality healthcare services that meet the needs of the Ethiopian community.
Moreover, the Centre and is believed to serve the community and ensure that patients receive the comprehensive care they deserve under one roof.
Pharo Foundation is currently operating in Somaliland, Ethiopia, Kenya and Rwanda with a view of creating a vibrant, productive, and self-reliant Africa.
BY NAOL GIRMA
The Ethiopian Herald September 21/2023