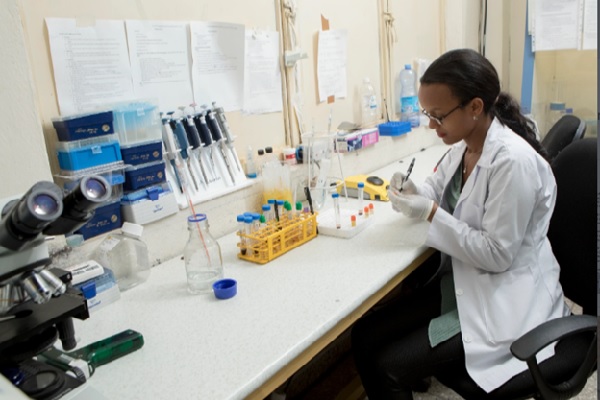 BY YOHANES JEMANEH
ADDIS ABABA– A shorter, and less toxic treatment for people with Visceral Leishmaniasis (VL) disease was shown to be effective in Eastern Africa, disclosed the Drugs for Neglected Diseases initiative (DNDi) and its partners.
The announcement came after successful clinical trials conducted in Ethiopia, Kenya, Sudan, and Uganda. The shorter and less toxic treatment was shown to be effective according to a study conducted by the medical research organization. And, the study published in The Clinical Infectious Diseases journal indicated.
The treatment consists of a combination of miltefosine (MF) and paromomycin (PM) drugs that makes it safer for reducing the number of toxic daily injections and hospitalization time by 18 %, said Professor Ahmed Musa, Deputy Vice Chancellor at the University of Khartoum and Principal Investigator of the clinical trial conducted in Sudan.
"The new treatment will eliminate one painful and toxic injection from the treatment and is, therefore, safer for those affected," he said. For him, the existing VL treatment has a significant socio-economic impact as it forces patients to miss work or school for extended while the new treatment help patients spend less time in the hospital.
The new combined treatment of MF and PM is over 91 % effective in treating leishmaniasis and reduces hospitalization time by 18 %. Moreover, the treatment lowers the risk of the occurrence of post-kala-azar dermal leishmaniasis which is a common complication of visceral leishmaniasis that appears after treatment mainly in Sudan and Ethiopia, it was learned.
"The new combination treatment signifies a historical step forward for dreadfully neglected patient populations. After many decades we have finally included an oral treatment to the regimen, reducing severe  side effects and the burden on health systems thanks to decreased hospitalization time," said Dr. Monique Wasunna, DNDi Eastern Africa Regional Director in Kenya.
According to DNDi, efforts have begun to share the study results with stakeholders in the region to facilitate the adoption of the new treatment so that patients can access the treatment soon.
"DNDi and its partners will be beginning clinical trials for new, promising, all-oral treatments for leishmaniasis soon," said Dr. Fabiana Alves, Director of Neglected Tropical Diseases leishmaniasis and mycetoma Cluster at DNDi.
"Our goal is to radically transform treatments for visceral leishmaniasis by developing patient-friendly oral therapies that are affordable, safe, and effective in patients in all regions."
Leishmaniasis is the deadliest parasitic killer after malaria. There are 50,000 to 90,000 new cases of the disease annually with the highest number of cases worldwide reported in Eastern African countries of Eritrea, Ethiopia, Kenya, Somalia, South Sudan, Sudan, and Uganda.
The Ethiopian Herald September 30/2022